Prague is a great place for yummy vegan restaurants ( which I didn't know prior to going there). I had a wee list of all the places I wanted to visit but sadly managed only a handful (as there are so many!). Some places offer only vegan or vegetarian options but some aren't as strict and if you ask for meaty options they will accommodate your request. Here are some of my favourites that I personally tried and recommend. Let's stat with my absolute favourite:
Located in a new hipster neighbourhood next to a really cool park Letna. Our hotel was just around a corner so I went there a few times and loved the place, my 3 course lunch (light and delicious) and fruit ice tea (all home made and yummy).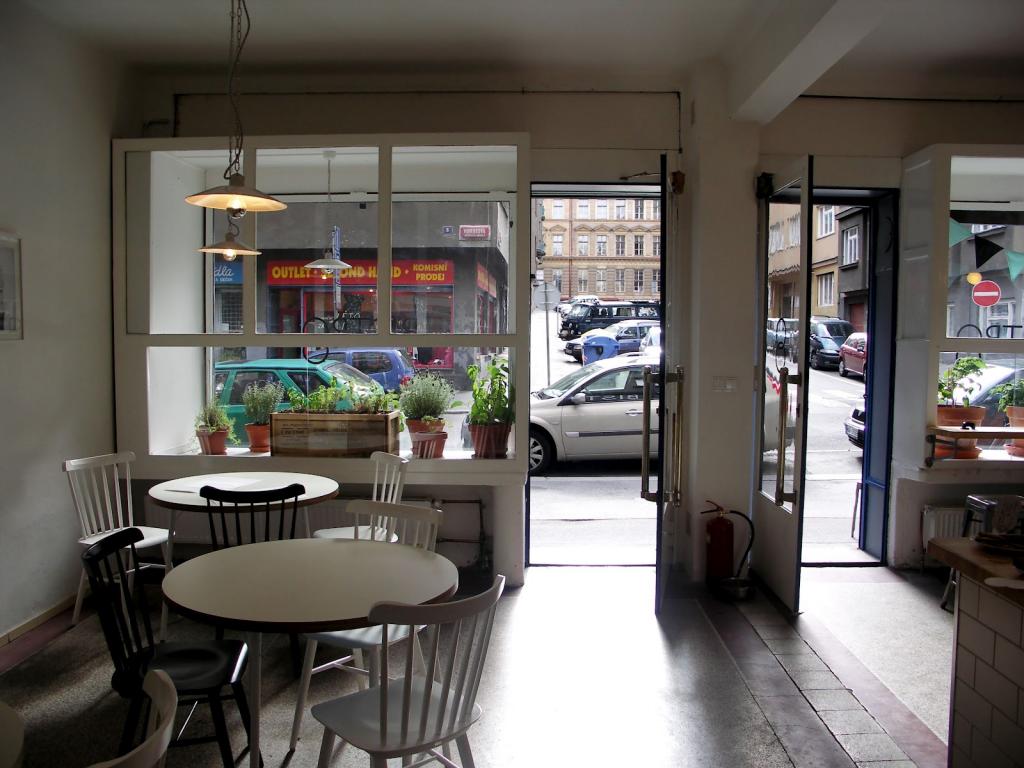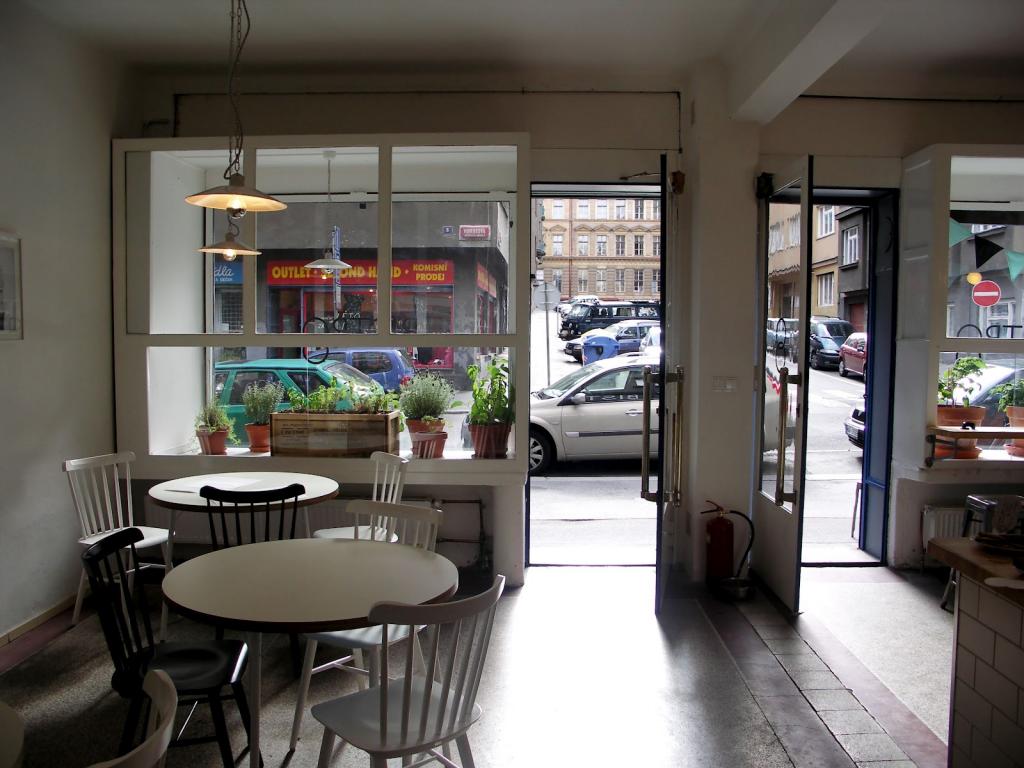 They have 4 locations all over the city, some of them are bigger bistros and some are just cafes so make sure you double check before you go. It was one of my favourite places! They use great spacious design, good food and super friendly waiters. Definitely a must on your visit! It's funny as they have a wee display of all the dishes available and the waiters just walk around (everything is very open and there is no actual 'bar' where you can order your food). The menu is small but its perfect as everything you need is there: good selection of fats, protein, long lasting carbs and a multitude of flavours. Definitely your taste buds will love it.
Means: 'Clear Head'. This place is located in old town area in a building that is over 500 years old. They serve great drinks, cakes and vegan dishes. The decor is really interesting and deftly not what I have expected. The remarkable interior design is the work of three friends and acclaimed artists: Žanda Gebauer made the tables with lights, the fireplace and the starry sky; Viktor Koreis designed the upholstered sofas, bar and the ceiling and grafics of the small salon; Ivan Vosecký designed the stencils that we used to decorate the walls throughout the restaurant. The magic mushroom lamps as well as the painting of the Aztec lizard is the work of Tomas Kuthan.
They say that Lehka Hlava is a place whose "genius loci" (spirit of the place) will clear your head, entice your appetite and delight your soul. All you need to do is: sit back, relax and allow your senses to be immersed in the delightful display of colours, tastes, smells and sounds.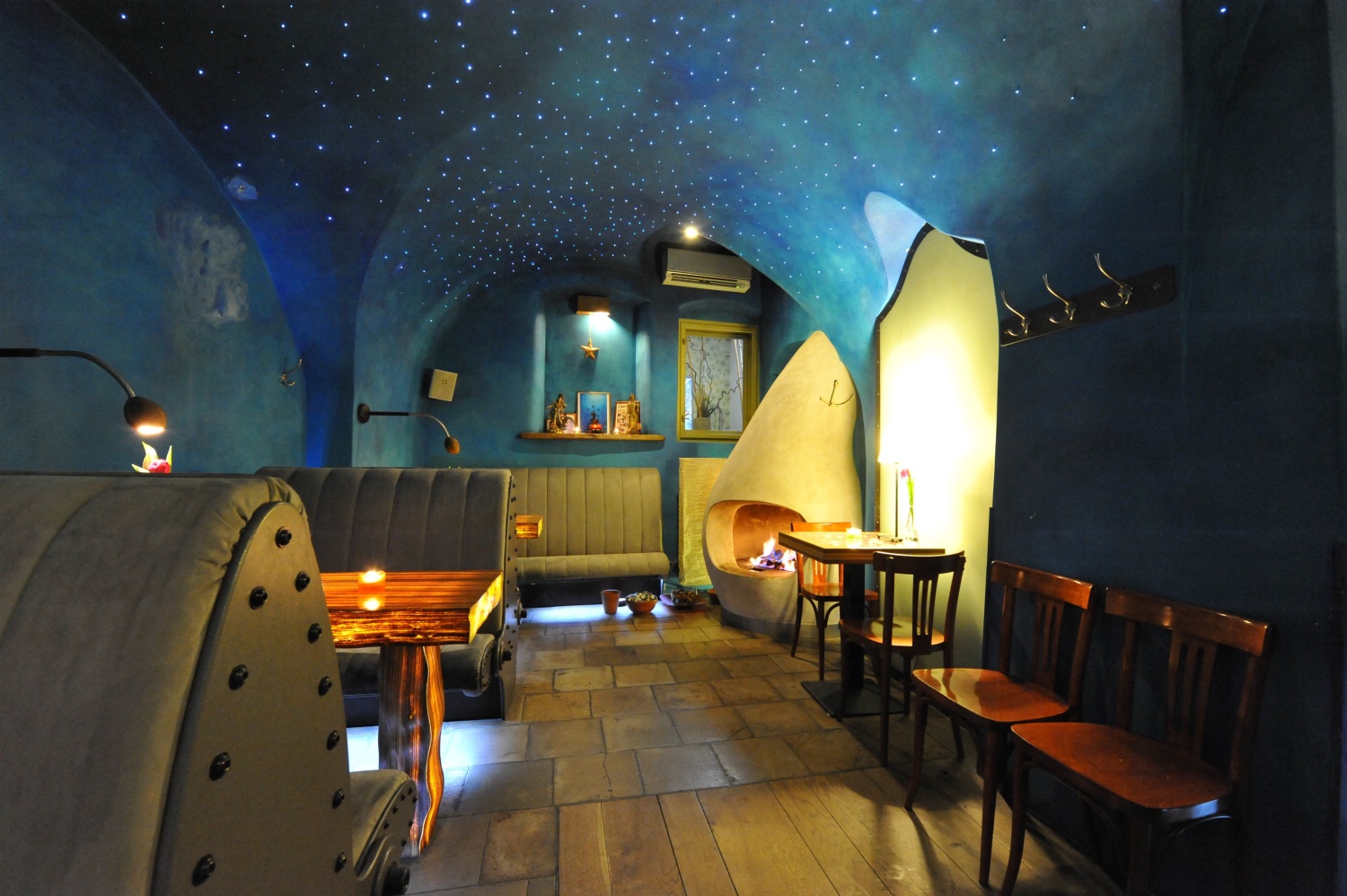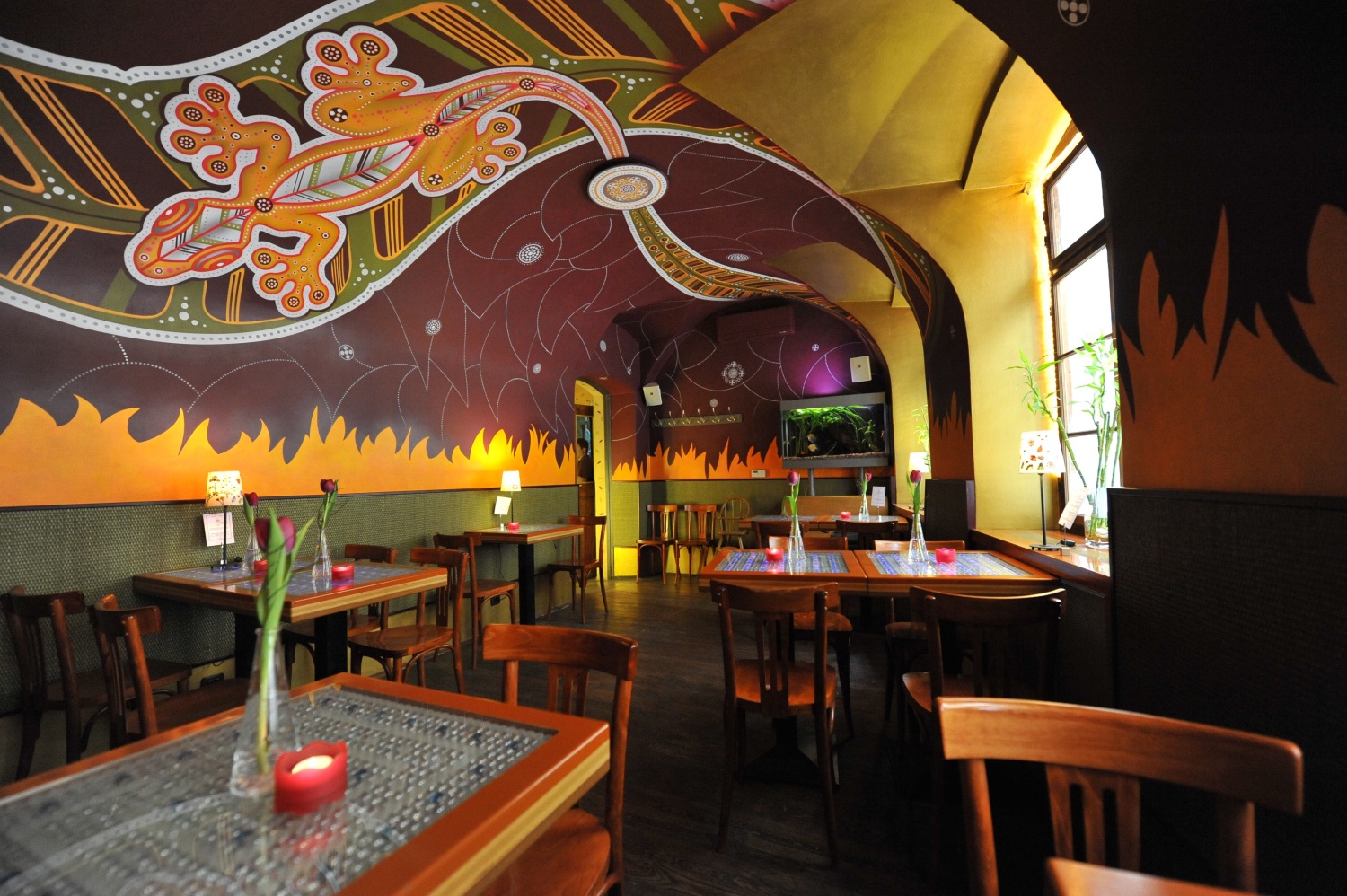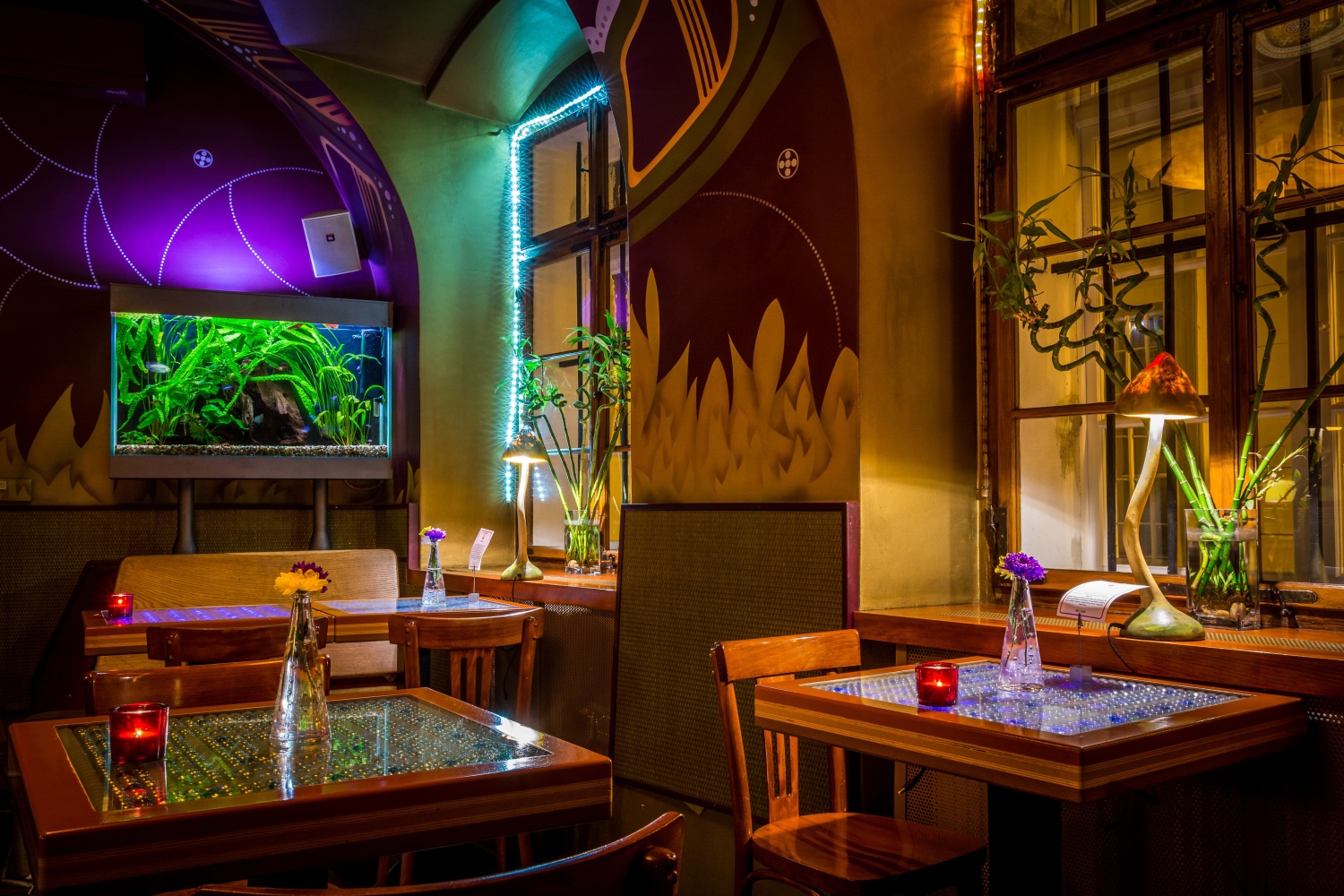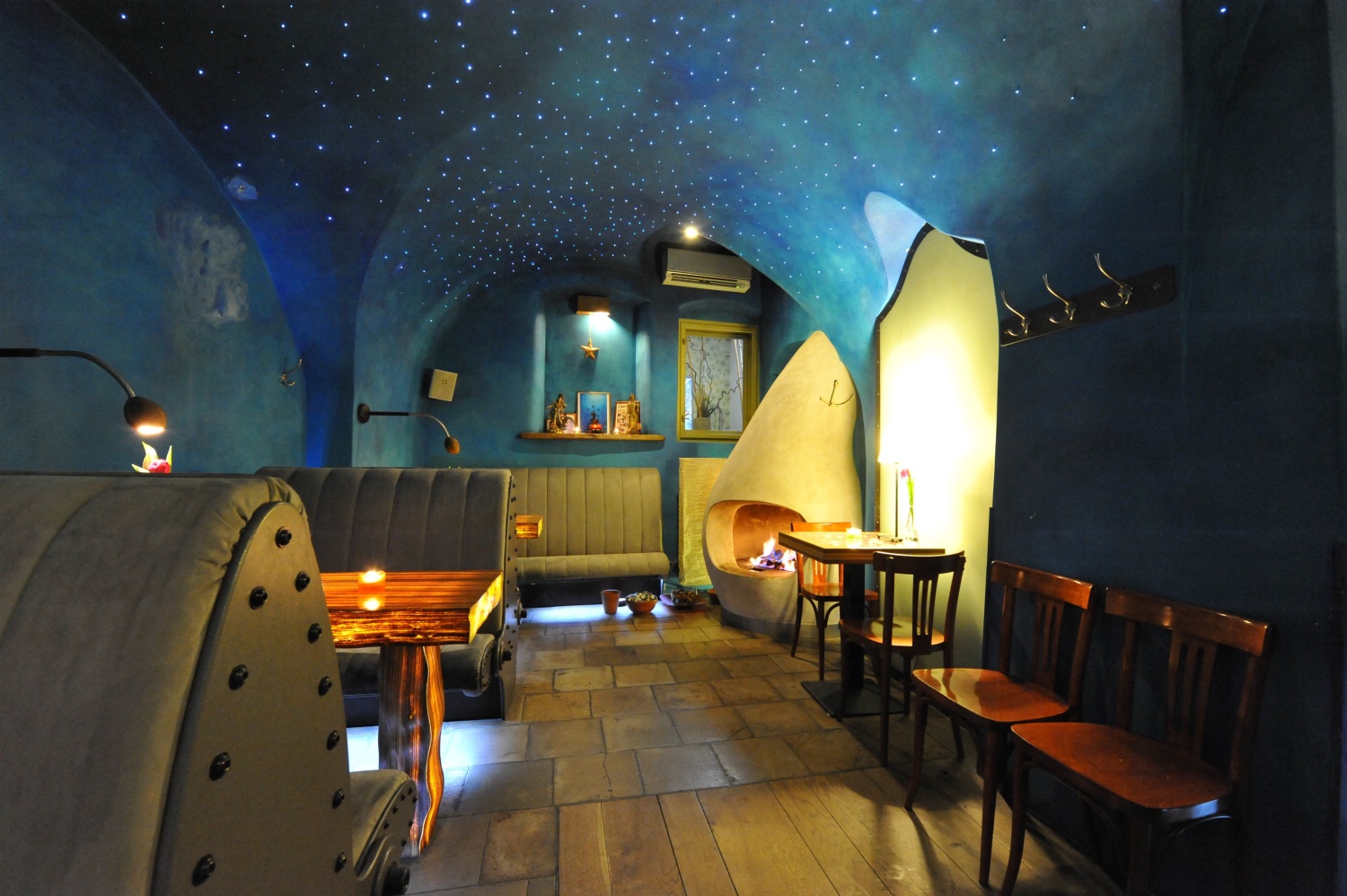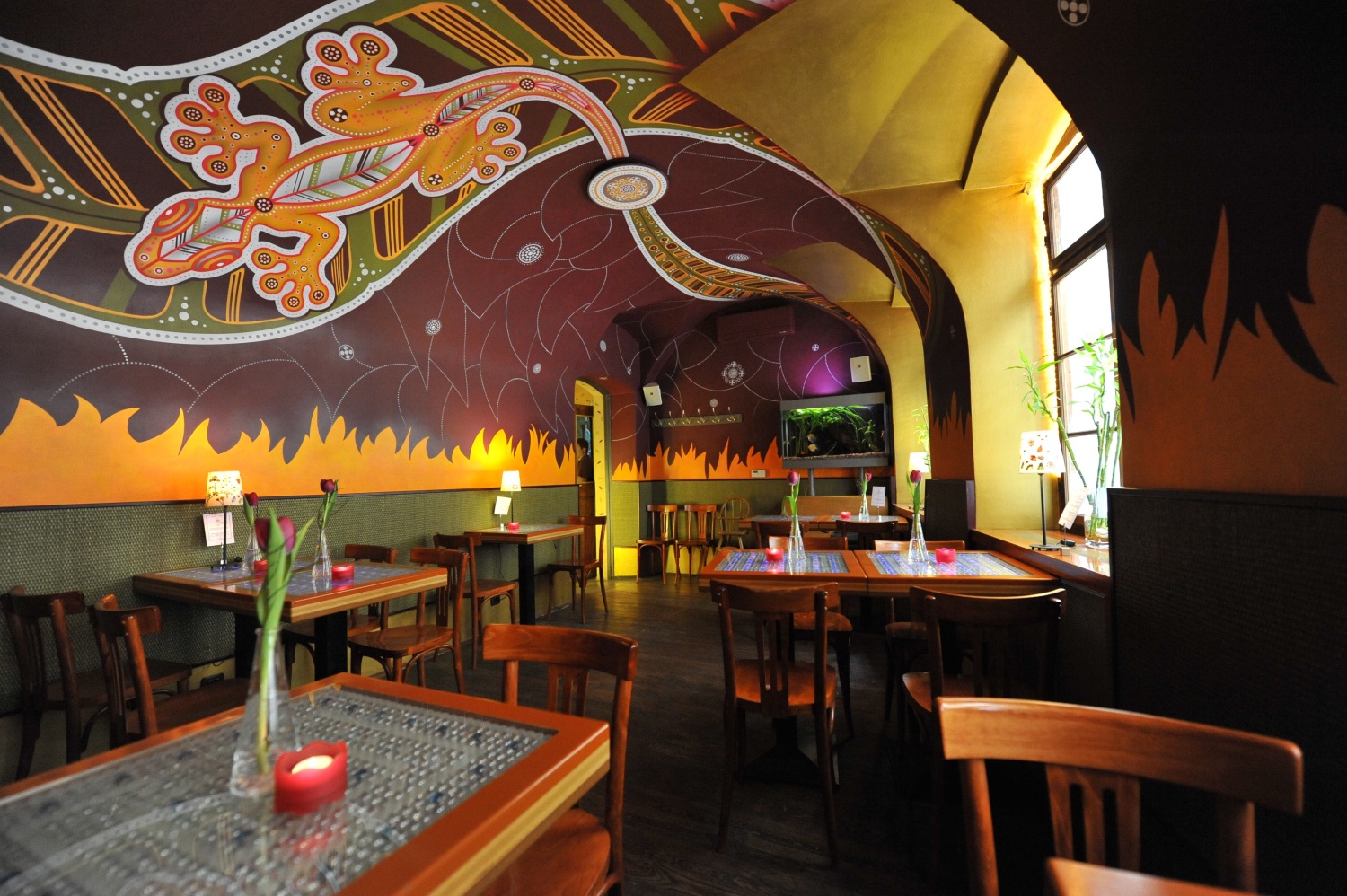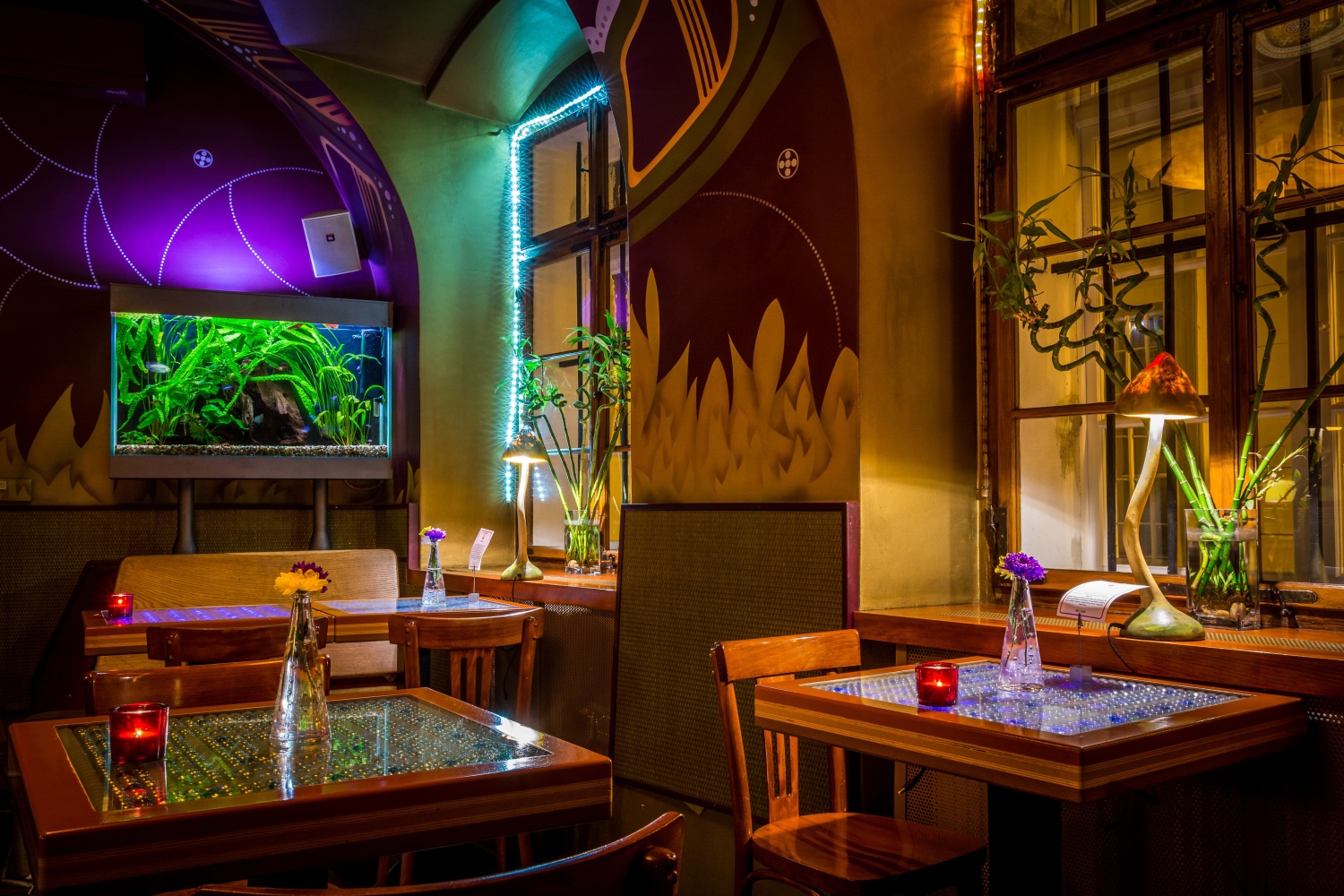 The sister restaurant Maitrea is located near the main square and also has wonderful dishes and more space.
Plevel at Krymska is lovely too as well as Radost FX by I.P. Pavlova.